NEW CAJUN SEXY COOKING COOKBOOK COLLECTOR'S EDITION.
CLICK PICTURE BELOW FOR MORE INFORMATION ON THE BOOK.

NEW CAJUN COOKBOOK BY DANA HOLYFIELD HE SPEAKS CAJUN - A ROMANCE HOT AS CAYENNE COOKBOOK / NOVELLA

CAJUN SEXY COOKING T-SHIRT

If you need Alligator Meat to cook some of these
Cajun Sexy Cooking recipes,
you can now order alligator meat from the link below.
Author and publisher, Dana Holyfield

---
Powered by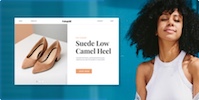 Create your own unique website with customizable templates.